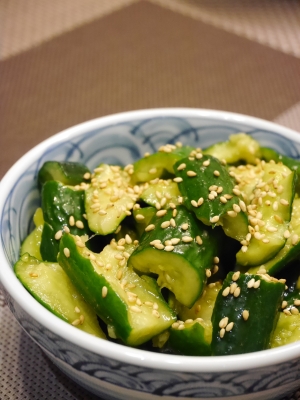 初めましてホテルリトルバード奥浅草オーナーのTetsuroです。ホテルを開業して10ヶ月、コロナ禍の中でも様々なお客様をお迎えし、今までのことを振り返ることも多くなりました。そこでブログを始めてみたいと思います。このブログでは、日々起こるホテルでの出来事、オーナーの今までの思いなどを紹介していきたいと思います。
第1回は、オーナー個人のFacebookで多くの「いいね」を集めたエピソードを公開します。
先日、私の運営するホテルにフランス帰国からの自主隔離で2週間滞在された72歳の女性がチェックアウトされました。もともと私のホテルはエレベーターもなく若い人向けに作られており、お年を召した方に階段の上り下りをして頂くことで申し訳なさもあったのですが、結果的には素晴らしい2週間でした。お客様、福島出身の方で、福島産のキュウリを「こういうのはフランスでは手に入らないのよ」と言って浅漬けにして管理人の私に二度もおすそ分けしてくれました。みずみずしいキュウリにゴマをあえた浅漬けは絶品。なぜかご飯などもおすそ分けしてもらい、私からはお礼に浅草の亀十のどら焼きを差し入れて喜んで頂いたり。フランスのお孫さんの写真集を見せて頂いて、あまりの可愛さに驚いたり。お客様が浅草の散歩に出かけるときは必ず管理人の私に「行ってきます」、戻ったら「ただいま」と言って頂き、まるで家族のようなご滞在でした。でも、チェックアウトの日が来てお客様は手を振って出ていかれました。お客様が去られたあとのこの喪失感。長期に滞在されるお客様は国籍関係なく家族のように感じられ、でもホテルである以上必ず別れが来ます。この喜びとこの悲しみのために、私はこのホテルを大事に経営しようと思います。
Hello! I am Tetsuro, owner of HOTEL LITTLE BIRD OKU-ASAKUSA. 10 months passed since I opened this hotel, during this time I welcomed many guests although suffering from COVID-19 pandemic, and I also come to remind old memories related with this hotel. So hereby I start this blog. In this blog I want to introduce stories we create with guests in this hotel, what Tetsuro has been thinking, etc.
For this first time, I want to introduce an episode which was posted on my personal Facebook and got a lot of likes.
A 72 years old woman who just came back from France stayed in our hotel for 2 weeks for self quarantine. She checked out several days ago. Our hotel has no elevator, just stairs, so I felt sorry to ask this old woman to use stairs everyday, but finally we experienced a wonderful 14 days. This guest was born in Fukushima prefecture, and she made a pickled cucumber made in Fukushima, saying "I couldn't get this kind of cucumber when I was in France", and she shared a piece of this pickled cucumber to me. Very fresh cucumber with sesame – it was too yummy. She sometimes shared rice with me, and I shared Dorayaki ( a famous Japanese cake) which is made by Kameju, Asakusa in return. She also showed pictures of her grandson in France – so cute! She always says "No I will go out" to me when she walks around Asakusa, and when she returns to hotel, she always says "Now I come back" to me. We were really like a family when she was staying in our hotel. But the day has come – she checks out. She waved hands to me, says goodbye. I really missed her after she checked out. No matter what nationality the guest is, I always feel long staying guests like my family, but the guest must be apart as we are only hotel owner and guest. For this joy, and also for this grief, I will run this hotel with sincerity.