浅草の名物と言えば三社祭。浅草っ子みんなが神輿に殺到する東京最大の祭りです。が、今年はコロナの影響で本来5月にあるはずだったのが10月に延期、さらに開催も危ぶまれたのですが…浅草っ子の意地で、トラックに神輿を載せて三社祭を行うこととなりました!ということで当ホテルの前を神輿が通ったのを録画しましたので下記のリンクをご覧ください。
The famous festival in Asakusa is "Sanja-Matsuri" – Three Shrines Festival. This festival is the biggest festival in Tokyo, all residents in Asakusa rush into the portable shrine which goes around Asakusa town! – It is originally scheduled in May, but due to COVOD 19, it was postponed to October, and it was still unclear whether this festival is really held or not… But Asakusa people decided to hold this festival, with portable shrine running on the truck! This portable shrine ran in front of our hotel, please see the video link below.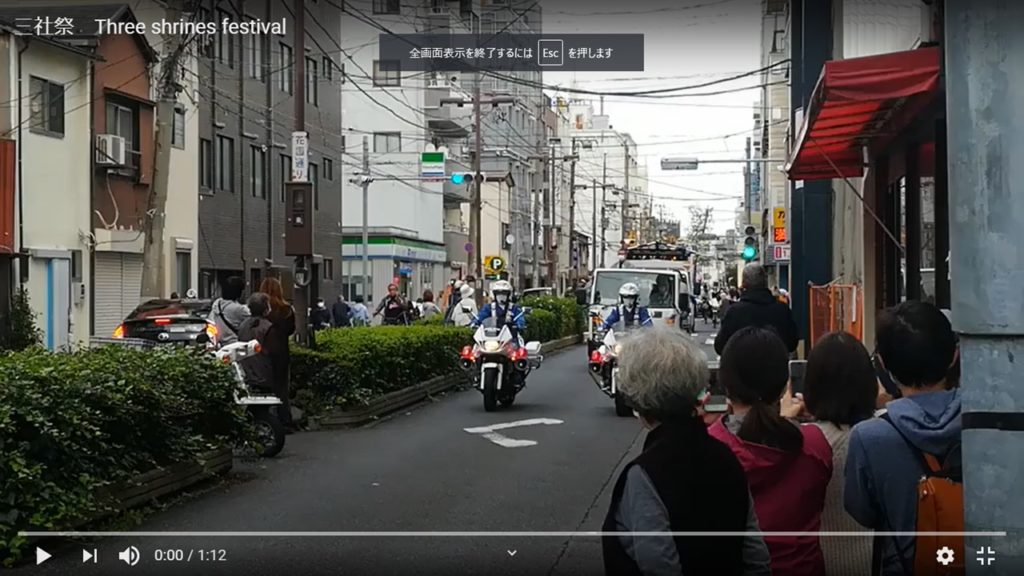 ついでに、浅草の素敵なカフェのご紹介をします。カフェミチクサ。ホテルからすぐ近くにあるのですが、パンケーキがおいしいらしいです。今日はオムライスとカツレツを食べました。雰囲気が良くてビールも飲めて、最高です。
Let me introduce a good cafe in Asakusa – Cafe Michikusa. This cafe is located near this hotel, and famous for delicious pancake. Today I went there and ordered omelet rice and cutlet, enjoyed good atmosphere with beer, felt good!
カフェミチクサ https://tabelog.com/tokyo/A1311/A131102/13130148/
Cafe Michikusa https://www.tripadvisor.jp/Restaurant_Review-g14134311-d14070624-Reviews-Cafe_Michikusa-Asakusa_Taito_Tokyo_Tokyo_Prefecture_Kanto.html