12月になりました。ホテルリトルバード奥浅草ももうすぐ開業1周年を迎えます。昨年の今頃は保健所の検査を受けて旅館業の免許を取れるかどうかドキドキしていました。あれから1年、コロナ禍という全く予想外の打撃を受けながら、なんとか今日もお客様をお迎えし続けていることを本当にうれしく思っています。
December has come. Hotel Little Bird Oku-Asakusa will be 1 year since open. Last December, I was struggling to prepare for health center's check, was quite worried whether I can smoothly get the license of of hotel business. We got the shock of COVID 19 this year, but still we managed to continue welcoming guests – we are so happy now.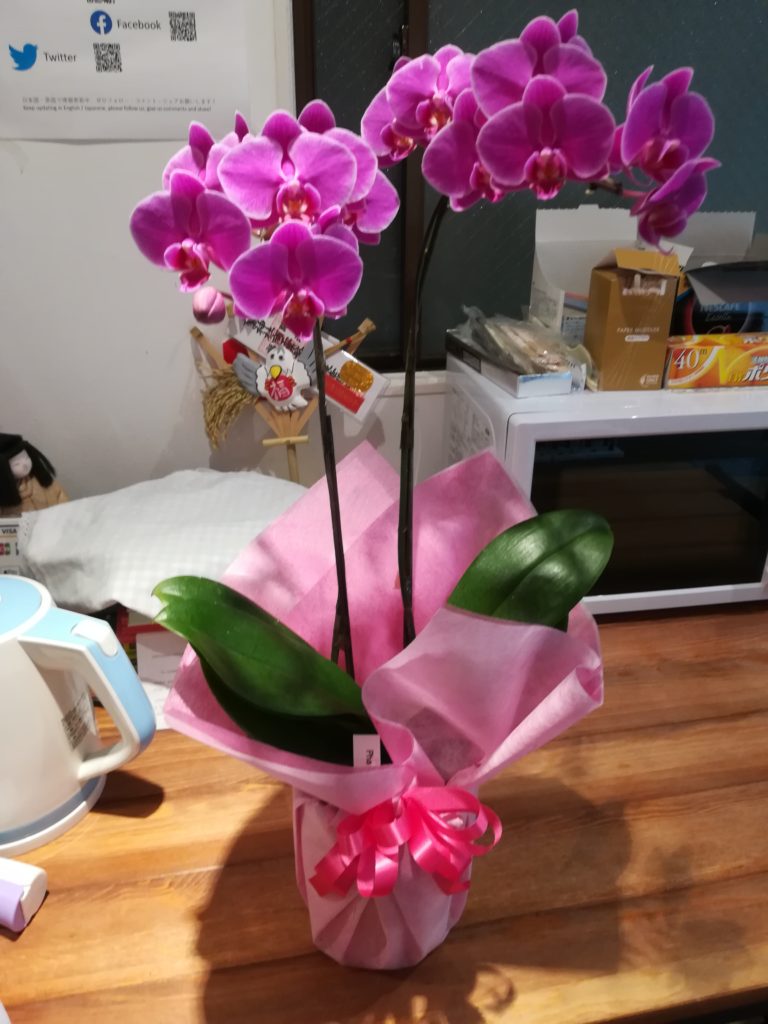 1周年を記念して、長く滞在されているホテルのお客様からお花を頂きました。すごく感動しました。私にできることは、お客様に気持ちよく毎日を過ごして頂ける環境を提供し続けること。そのために、これからも努力し続けたいと思います。
One of our guests who has been staying here for long period sent us a flower – really impressed us a lot. What we can do is to offer a place where guests can comfortably enjoy their lives everyday, and we need to do the best effort.